V = Vegan
GF = Gluten-free
DF = Dairy-free
All of our soups are dairy-free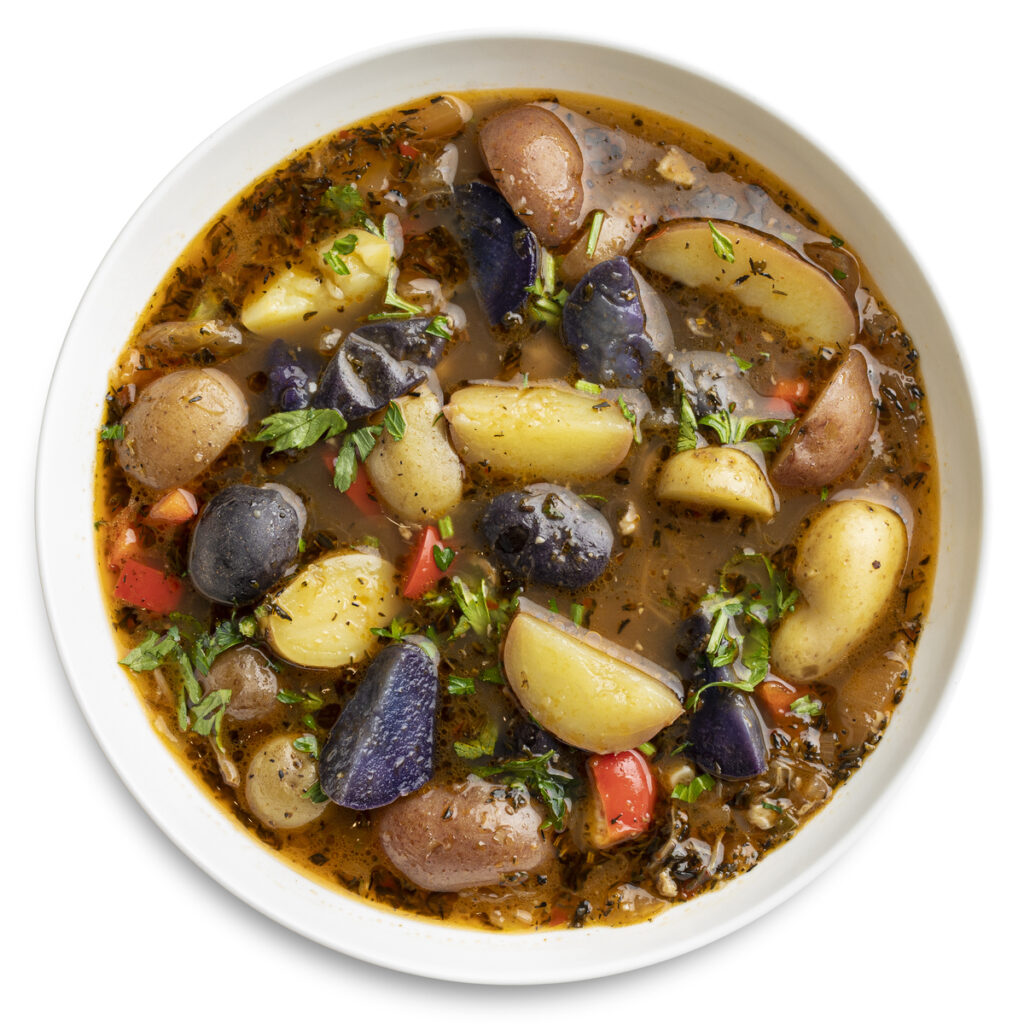 Jerk Chicken Soup
Who doesn't want to go to the Caribbean in the middle of winter? If you don't have a trip planned, this flavorful soup will transport you to any island you want. After taking your first spoonful, you will be ready to do the limbo while the Reggae music blares.
Ingredients: Marble potatoes, Jerk seasoning, garlic, onion, red pepper, corn, kidney beans, black beans, chicken, lime juice
GF + DF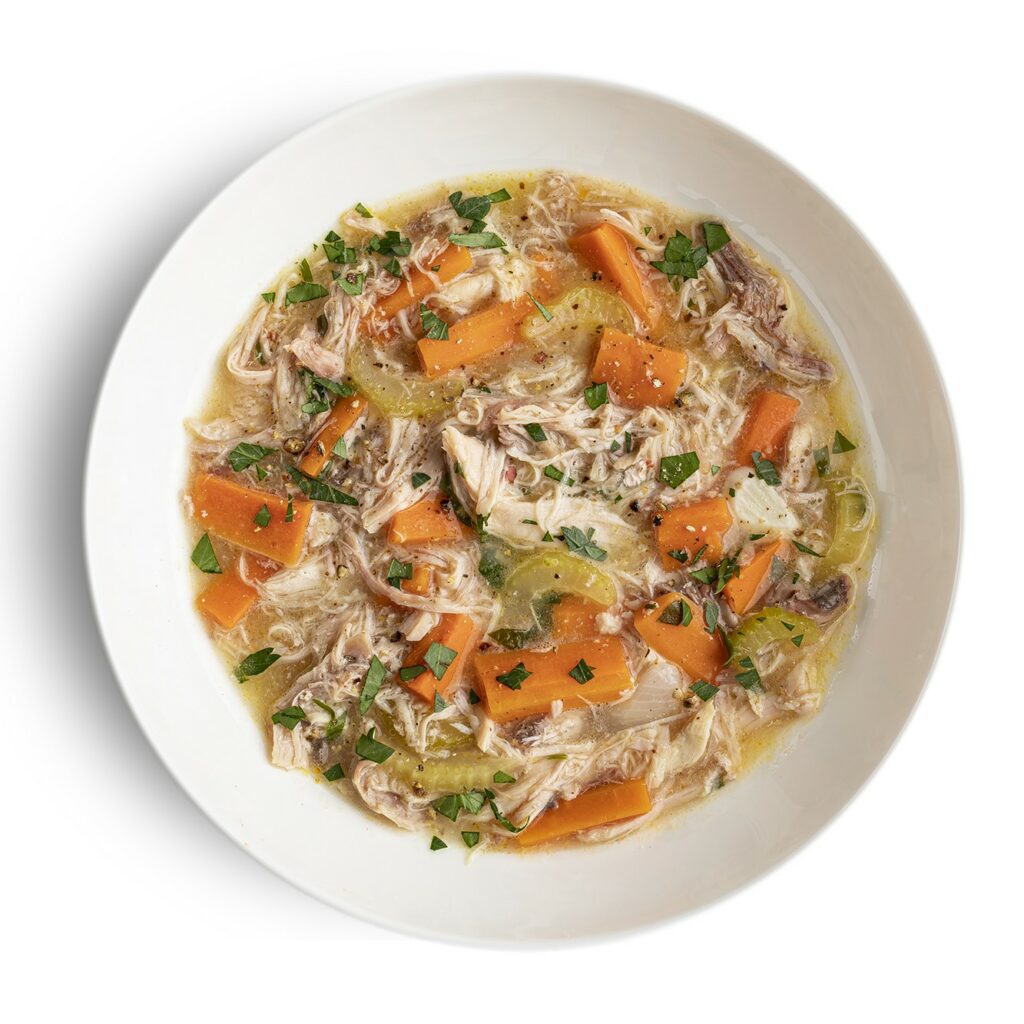 Bubbie's Chicken Soup
Just what the doctor ordered and Bubbie made. This delicious chicken soup with matzoh balls will make you wonder why anyone has ever used noodles.
(GF Optional)
Ingredients: Chicken, carrots, celery, onion, bay leaf, garlic, salt, white pepper, parsley, noodles
DF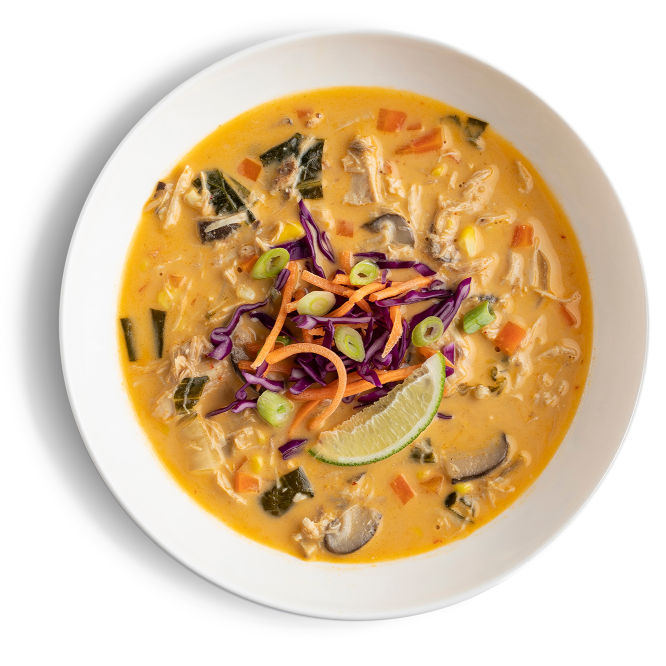 Thai Chicken
A chicken soup that explodes with flavor. Sweet, salty, sour bitter and a bit of Umami make this a perfectly balanced soup.
Ingredients: Chicken, garlic, lemongrass, lime, ginger, onion, salt, coconut milk, red curry paste, lime, fish sauce, bok choy, shiitake mushrooms, carrots, corn, cilantro
GF + DF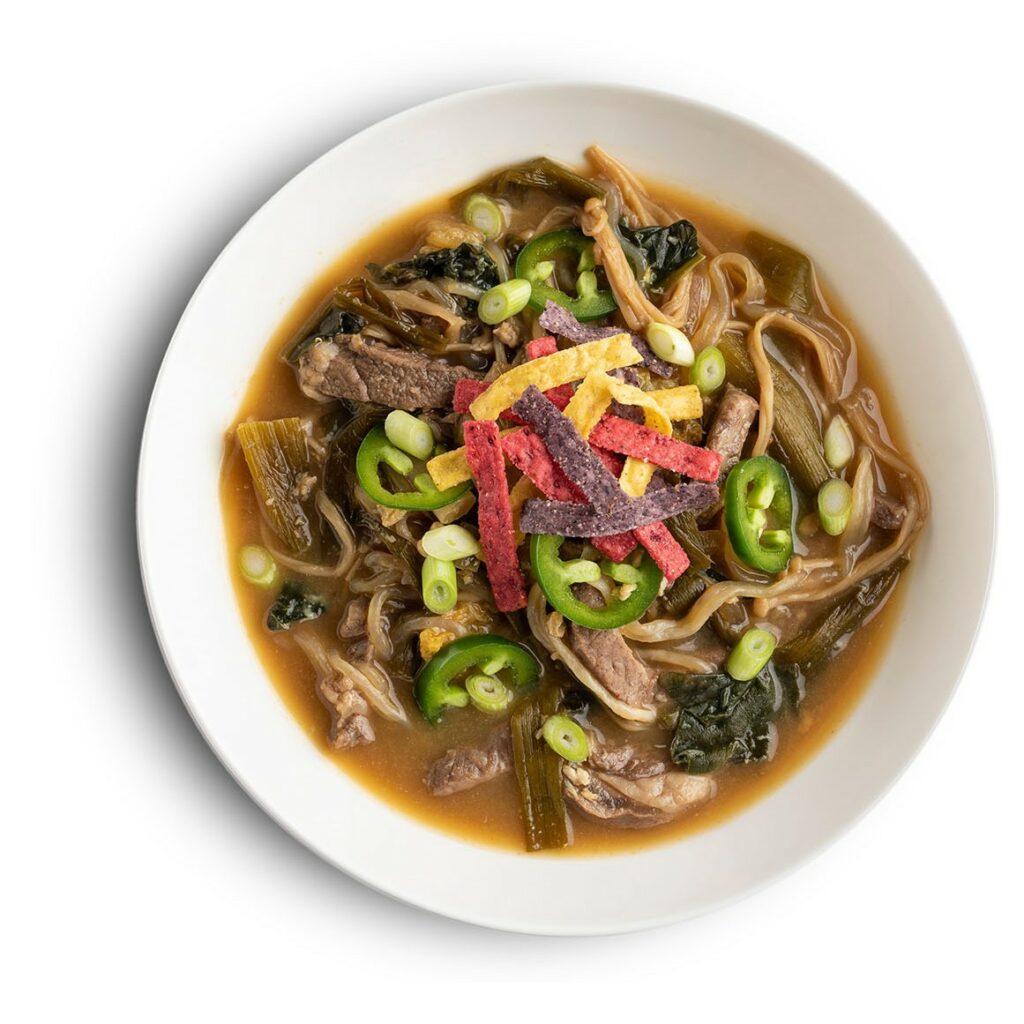 Hangover Soup
The soup makes the day after the night out worth it. The myriad of Asian flavors coupled with noodles, and beef is an additive heathy dish.
(GF Optional)
Ingredients: Mirin, tamari, sake, sugar, sambal, chicken stock, onion, garlic chives, napa cabbage, enoki mushrooms, green onions, shirataki noodles spinach, beef
DF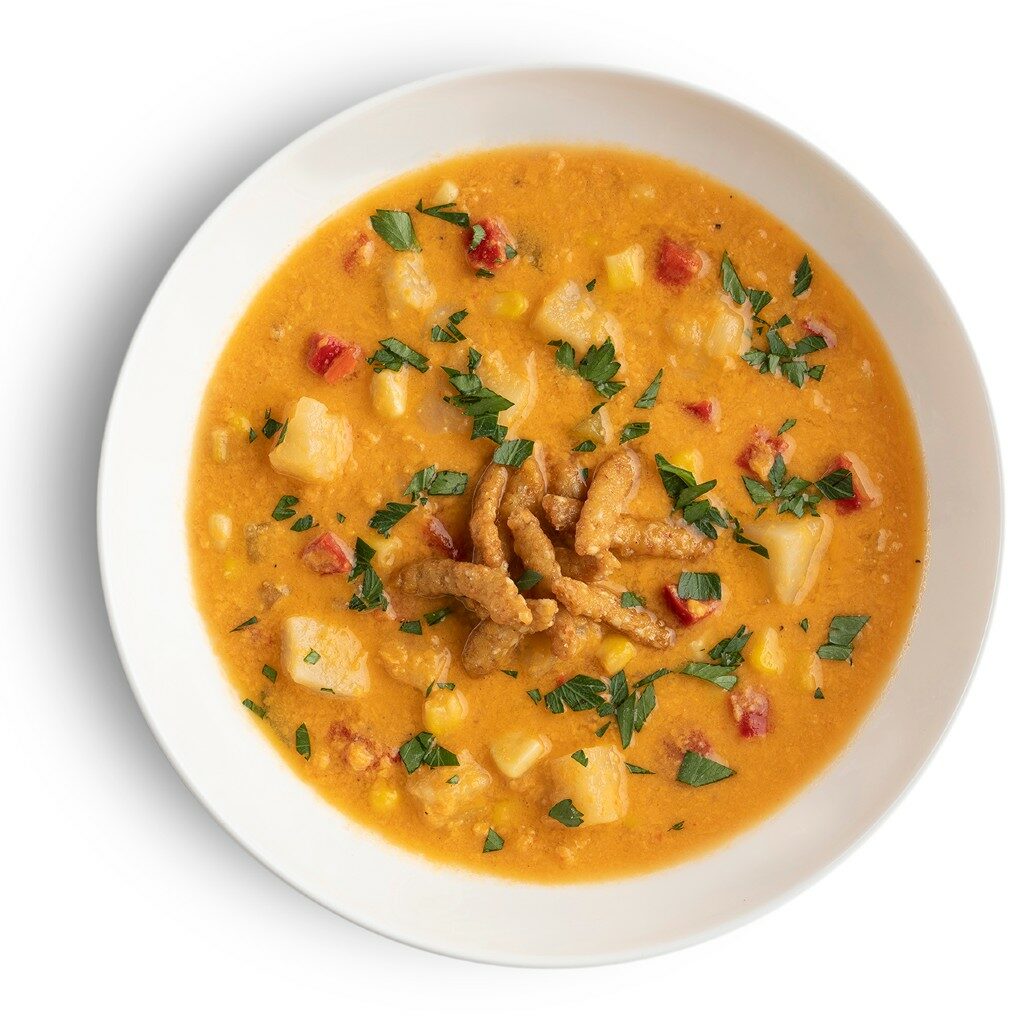 Vegan Corn Chowder
A classic soup with a modern twist. Exchanging cream for coconut milk elevate this soup. The sweetness from the corn and Coconut milk are balanced well with spices and a touch of lime.
Ingredients: Olive oil, leek, garlic, bell pepper, red pepper, thyme, paprika, salt, potato, corn, coconut milk, black pepper, hot sauce
V + GF + DF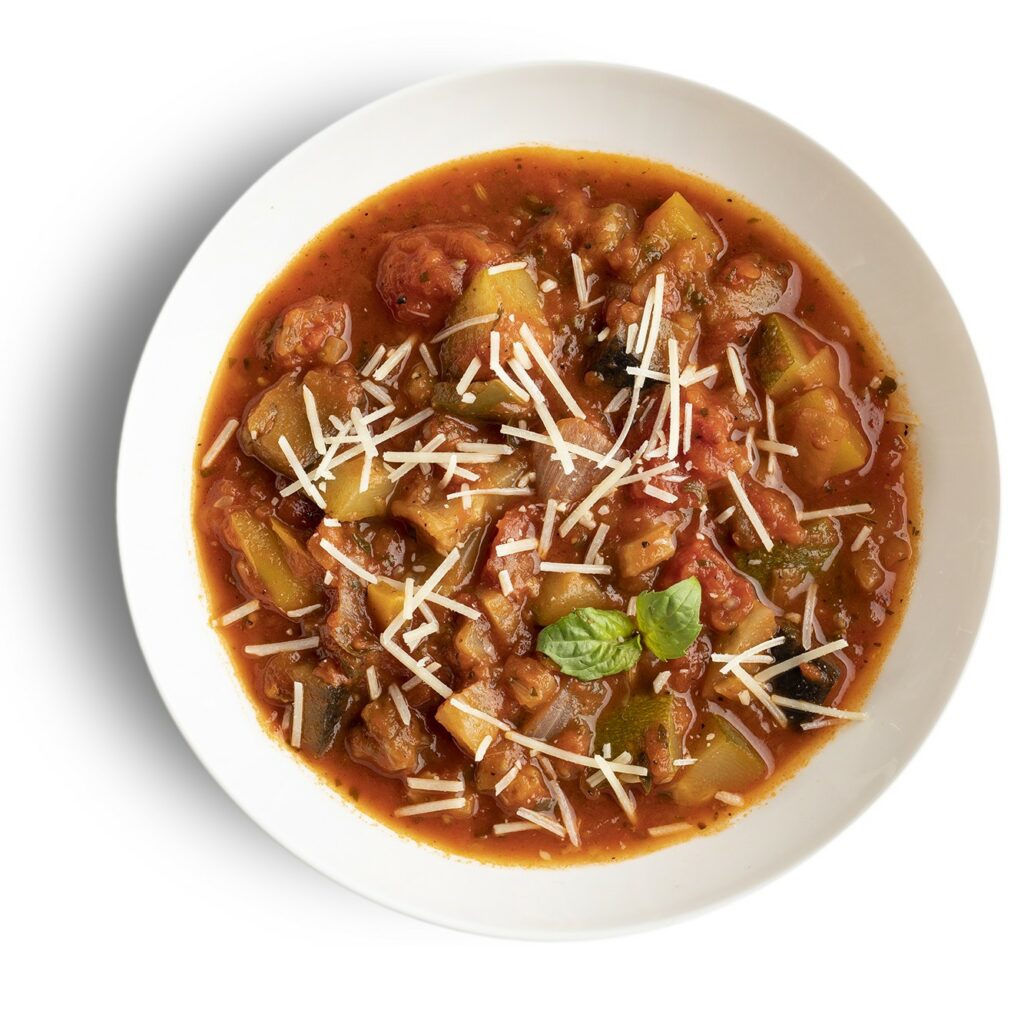 Ratatouille
Chef Gusteau would be proud of this version of Ratatouille. The classic medley of vegetables nestled in a tasty tomato broth with a little kick of red pepper is delightful.
Ingredients: Olive oil, eggplant, onion, fennel, bell pepper, zucchini, garlic, vegetable stock, tomatoes, oregano, thyme, red chili flakes, salt, pepper, parsley, crumbs
V + GF + DF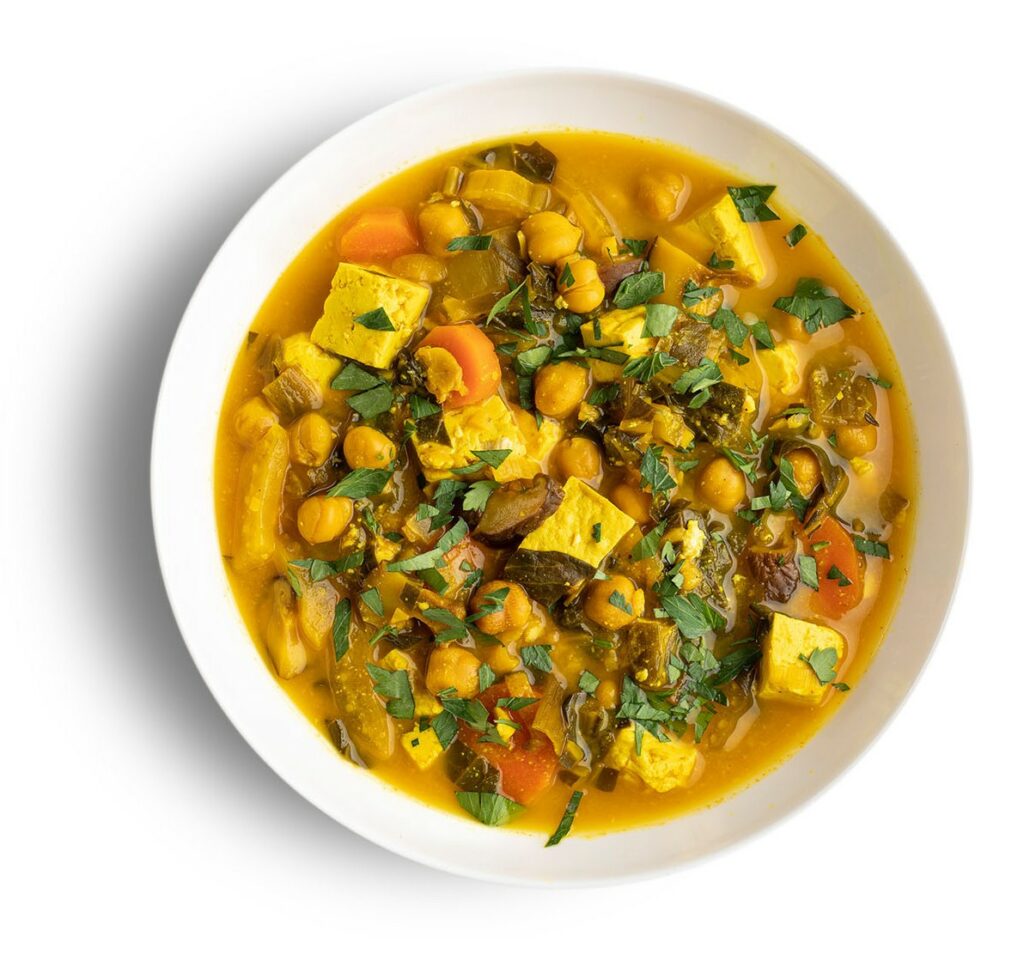 WELLNESS
If Bubbies Chicken soup doesn't work, this soup will do the trick. The turmeric and the mushroom broth are the essential ingredients in this recipe.
Ingredients: Shiitake mushrooms, scallions, carrots, ginger, garlic, white miso, turmeric, black pepper, lime juice, tamari, sriracha, tofu, bok choy, chickpeas, zucchini
V + GF + DF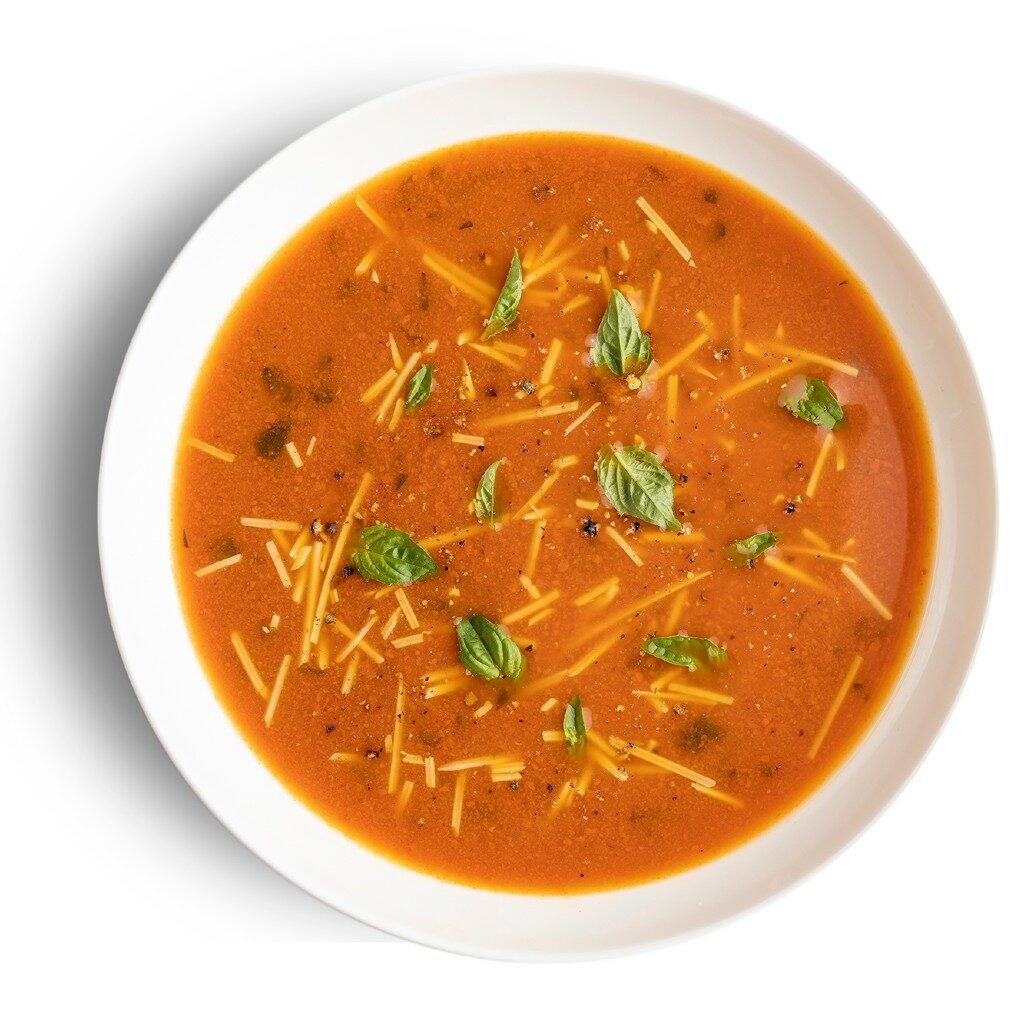 Sun Dried tomato basil
Tomato basil is an American classic. Adding sun-dried tomatoes and a little chili crisp elevate this soup to iconic status. Enjoy!
Ingredients: Sun-dried tomato, onion, garlic, almond milk, whole tomato, chili crisp, crushed tomato
V + GF + DF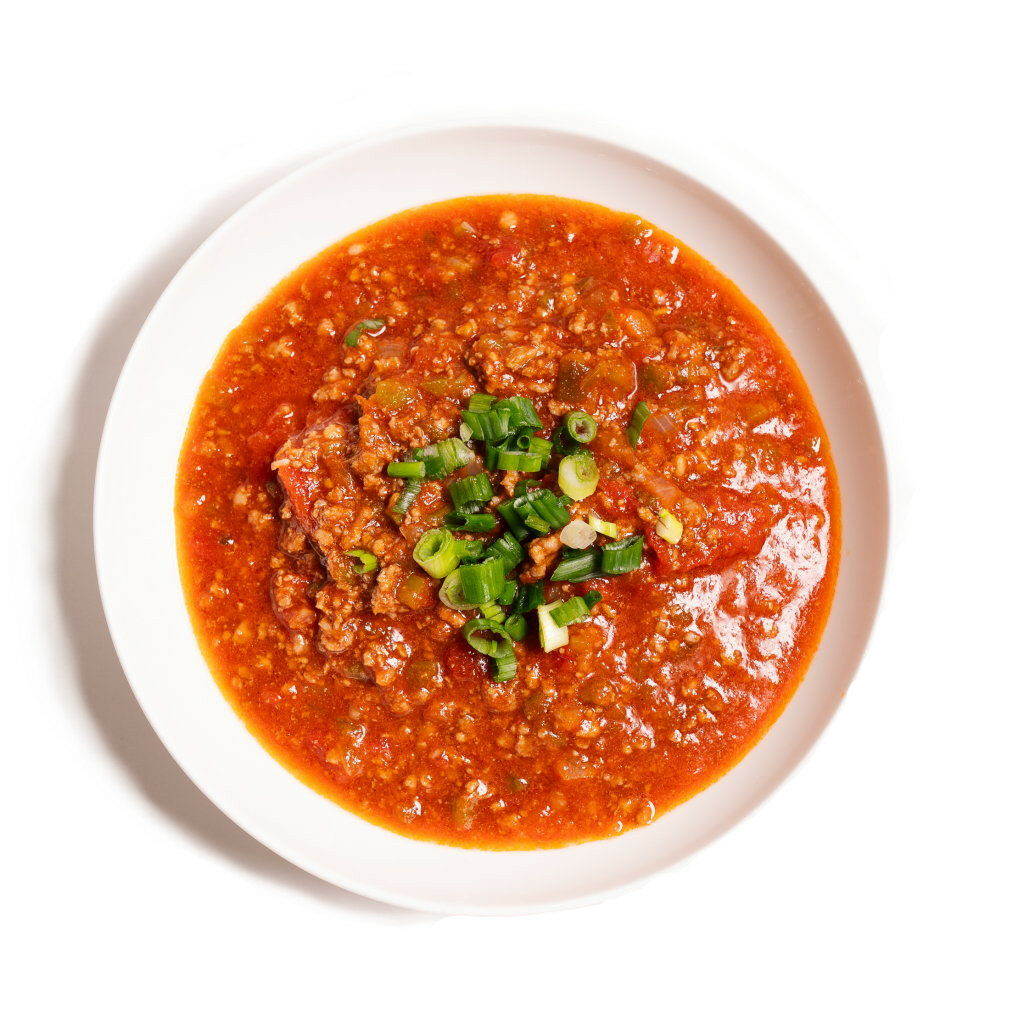 Beef Chili
Craving beef? This chili with three different kinds of beef will satisfy it and then some. Simply delicious and hardy. We will put our chili against anyone's.
Ingredients: Beef stew meat, beef sausage, lean ground beef, poblano pepper, red bell pepper, onion, garlic, chili powder, cumin, tomatoes, brown sugar, bay leaf, black bean
GF + DF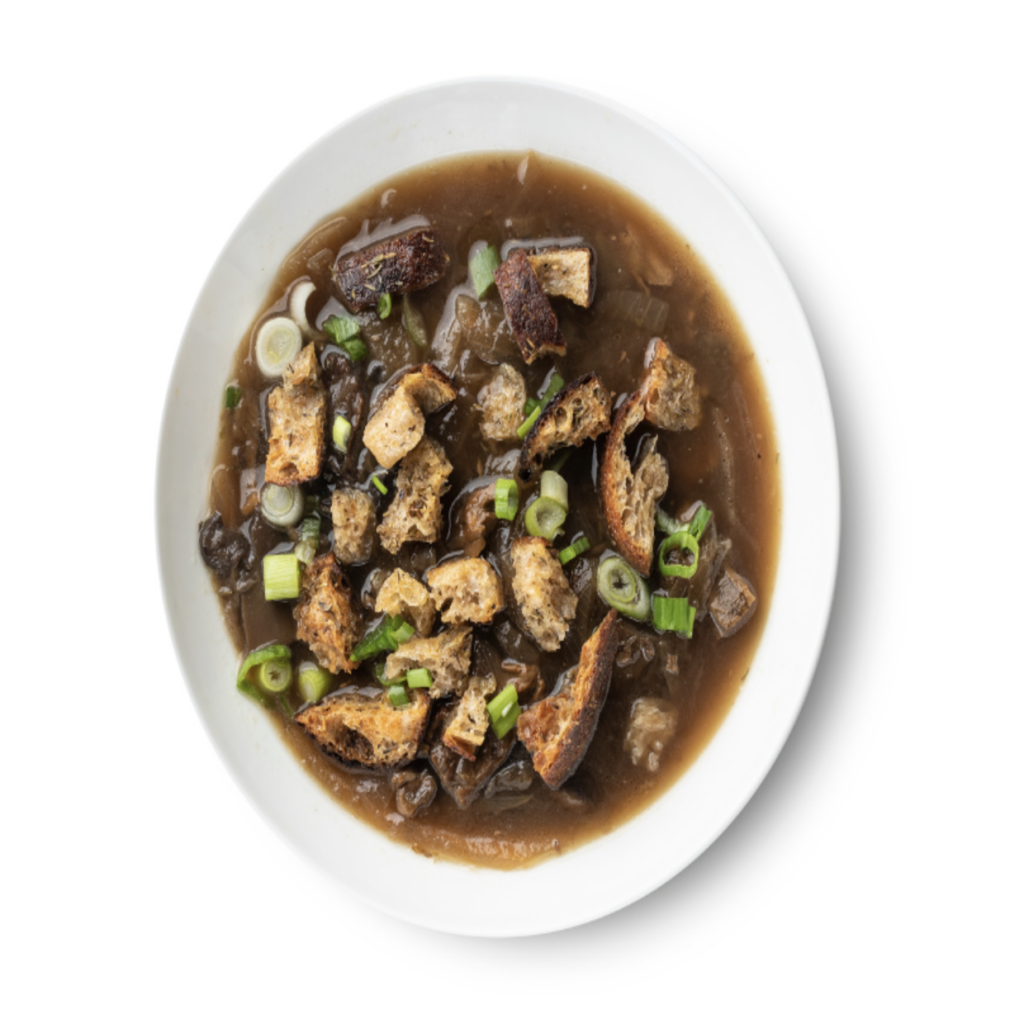 Roasted onion and mushroom
Our take on French Onion Soup is both unique and delicious. The infusion of mushrooms and thyme add both rich and nuanced flavor.
Ingredients: Porcini mushroom, cremini mushroom, portobello mushroom, caramelized onion, dry sherry, mushroom stock, onion, thyme, oregano
V + GF + DF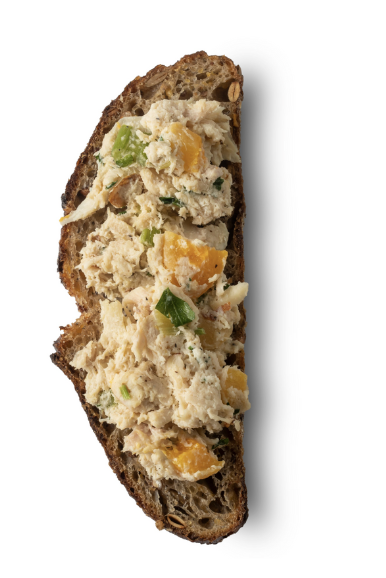 apricot and almond chicken salad
with almonds, celery, scallions, and orange zest
GF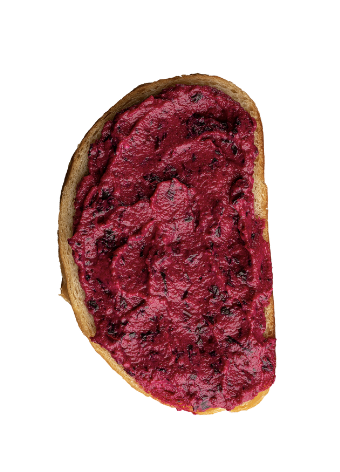 Roasted Beet
with roasted red beets, garlic cloves, Greek yogurt, olive oil, honey, red pepper flakes, and za'atar GF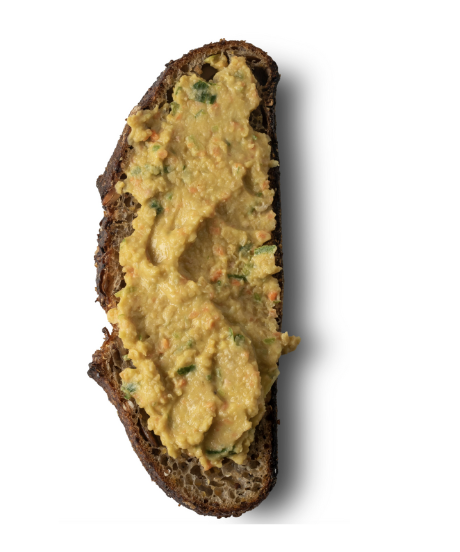 TAPENADE HUMMUS
with chickpeas, lemon, garlic, tahini, Kalamata olives, parsley, and green onions
V + GF + DF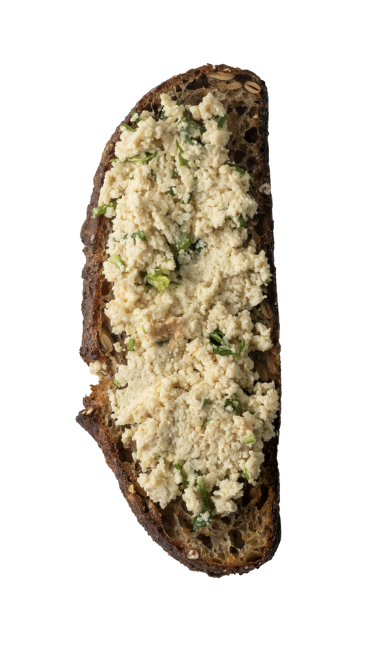 VEGAN RICOTTA
with cashews, tofu, herbs, fennel seed, garlic, nutritional yeast
V + GF + DF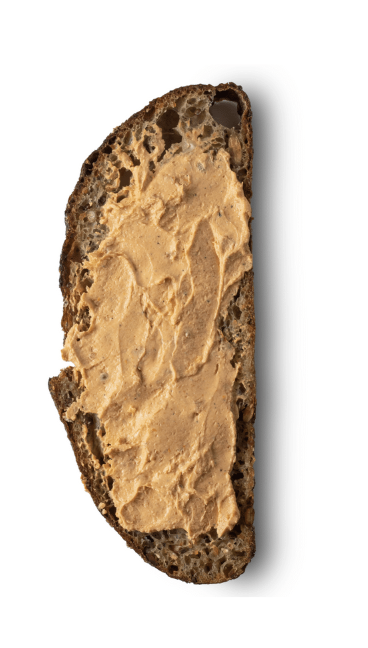 SMoky Goat cheese
with sun-dried tomatoes, paprika, and chipotle spice blend GF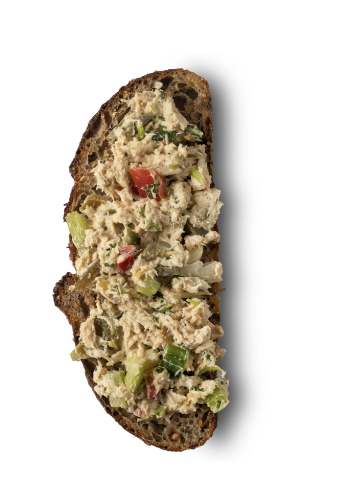 SPicy tuna
with celery, scallions, red pepper, jalapeño, and mayo GF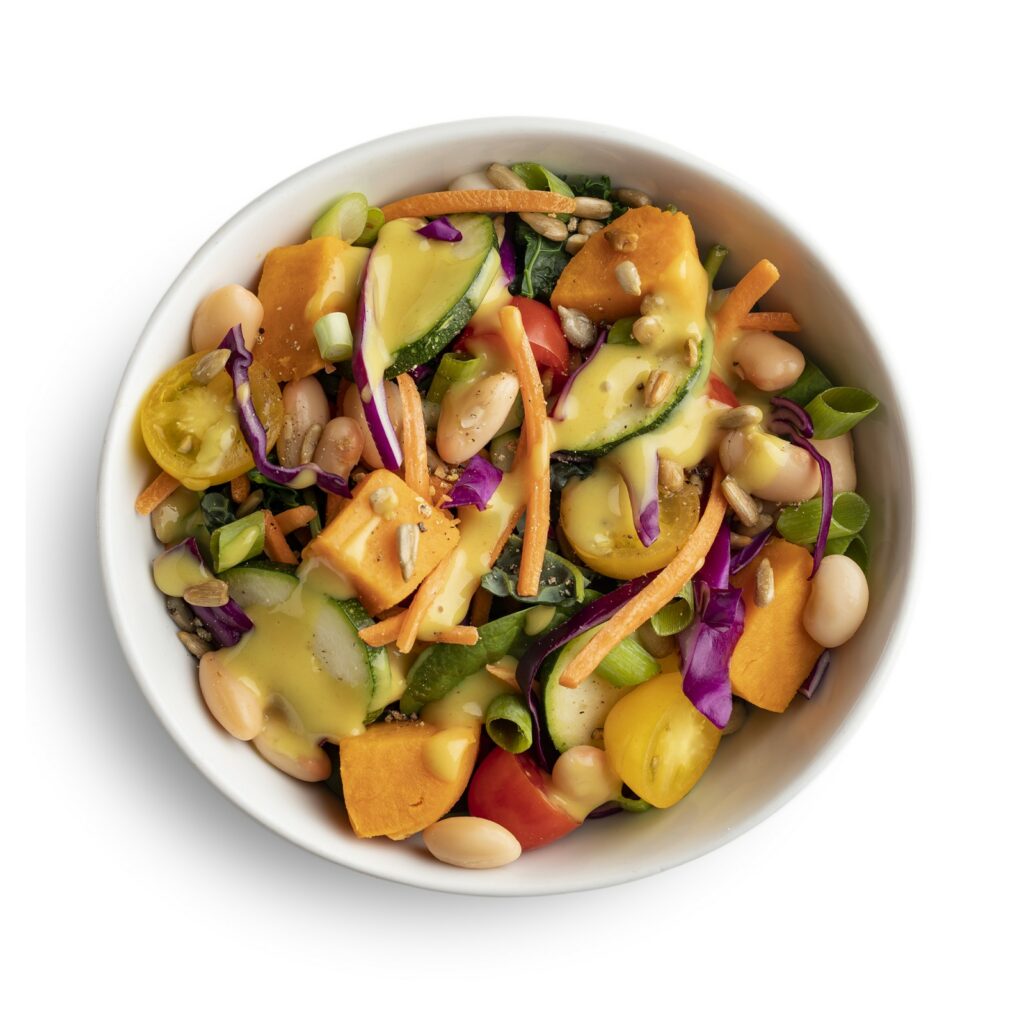 HOUSE Salad
with mixed greens, romaine, spinach, baby kale, red cabbage, tomatoes, carrots, pumpkin seeds, and basil
V + GF
ASIAN CHOPPED Salad
White cabbage, red cabbage, red peppers, carrots, sugar snap peas, green onions.
V + GF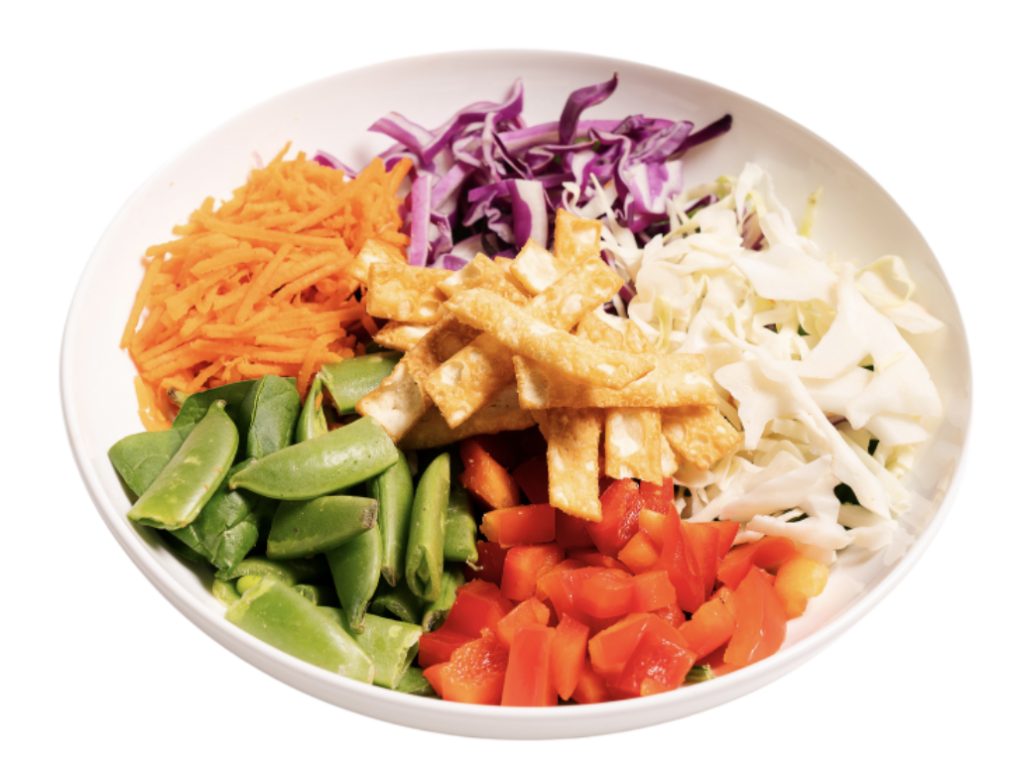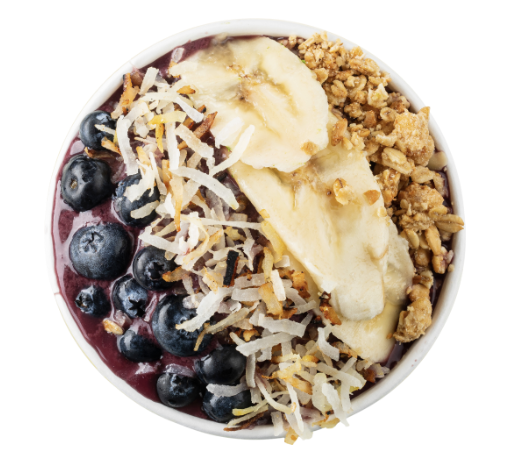 ACAI BERRY BOWL
Organic dragonfruit, Banana, Organic soy milk
V + GF + DF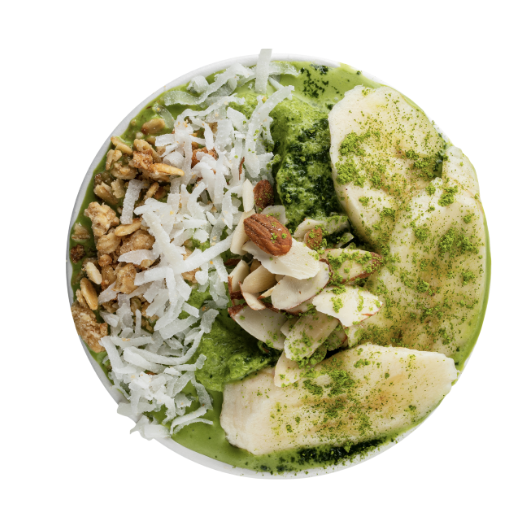 MATCHA GODDESS BOWL
Spinach, Kale, Organic Matcha, Coconut milk, Banana
V + GF + DF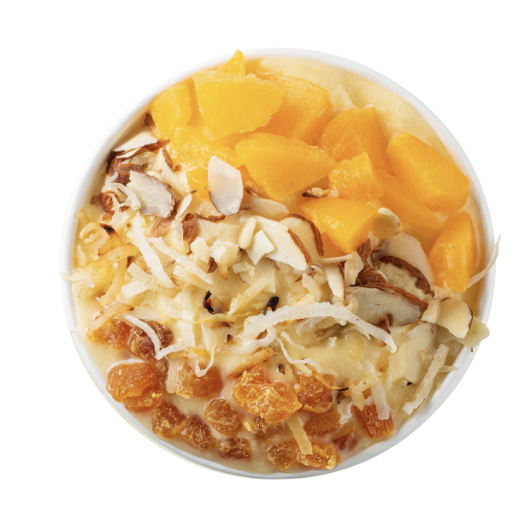 TROPICAL MANGO BOWL
Mango, Pineapple, Coconut milk
V + GF + DF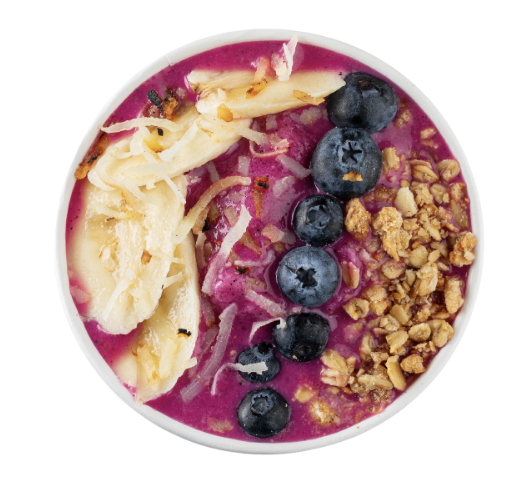 DRAGON FRUIT BOWL
Organic dragonfruit, Banana, Organic soy milk
V + GF + DF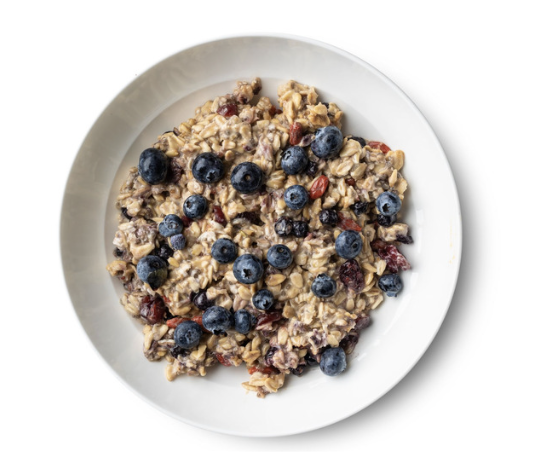 Triple berry overnight oats
Dried cranberries, dried blueberries, goji berries, gluten free rolled oats, almond milk, vanilla extract, organic cane sugar, chia seeds
V + GF + DF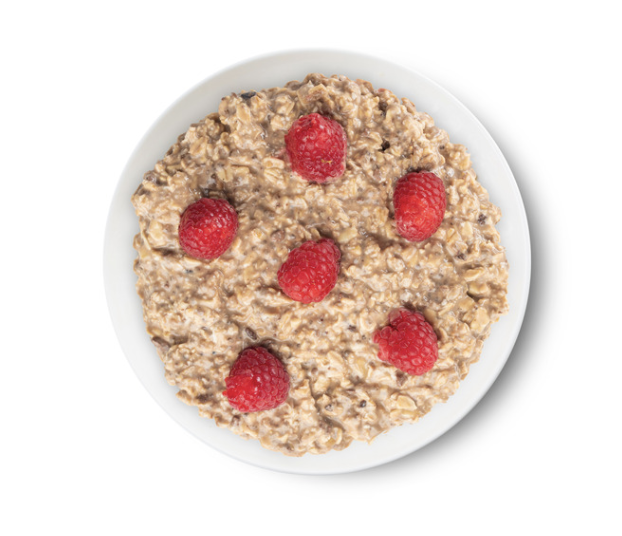 Yogurt Parfait
Greek yogurt with your choice of toppings.
V + GF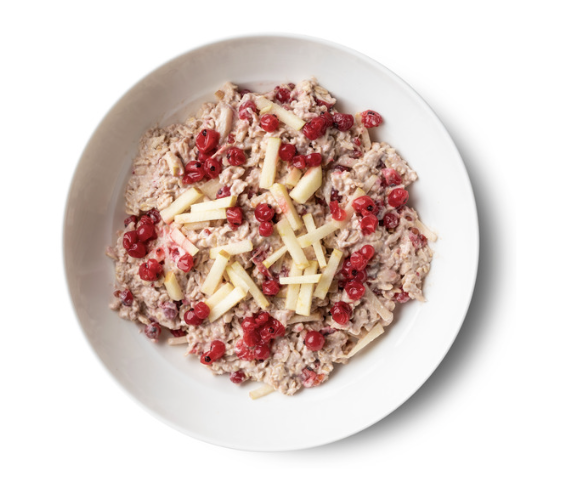 strawberry bircher muesli
Strawberry kefir, gluten free rolled oats, honey, fuji apples, red currants, Greek yogurt, oat milk
GF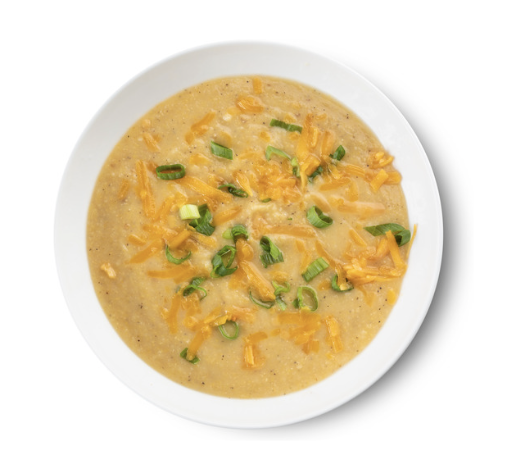 Cheesy grits
Yellow cornmeal, almond milk, cheddar cheese, vegetable stock, grated parmesan cheese
GF