V = Vegan
GF = Gluten-free
DF = Dairy-free
All of our soups are dairy-free
Free Add ons:
Matzo balls: Contain wheat and egg
Udon noodles: Contain wheat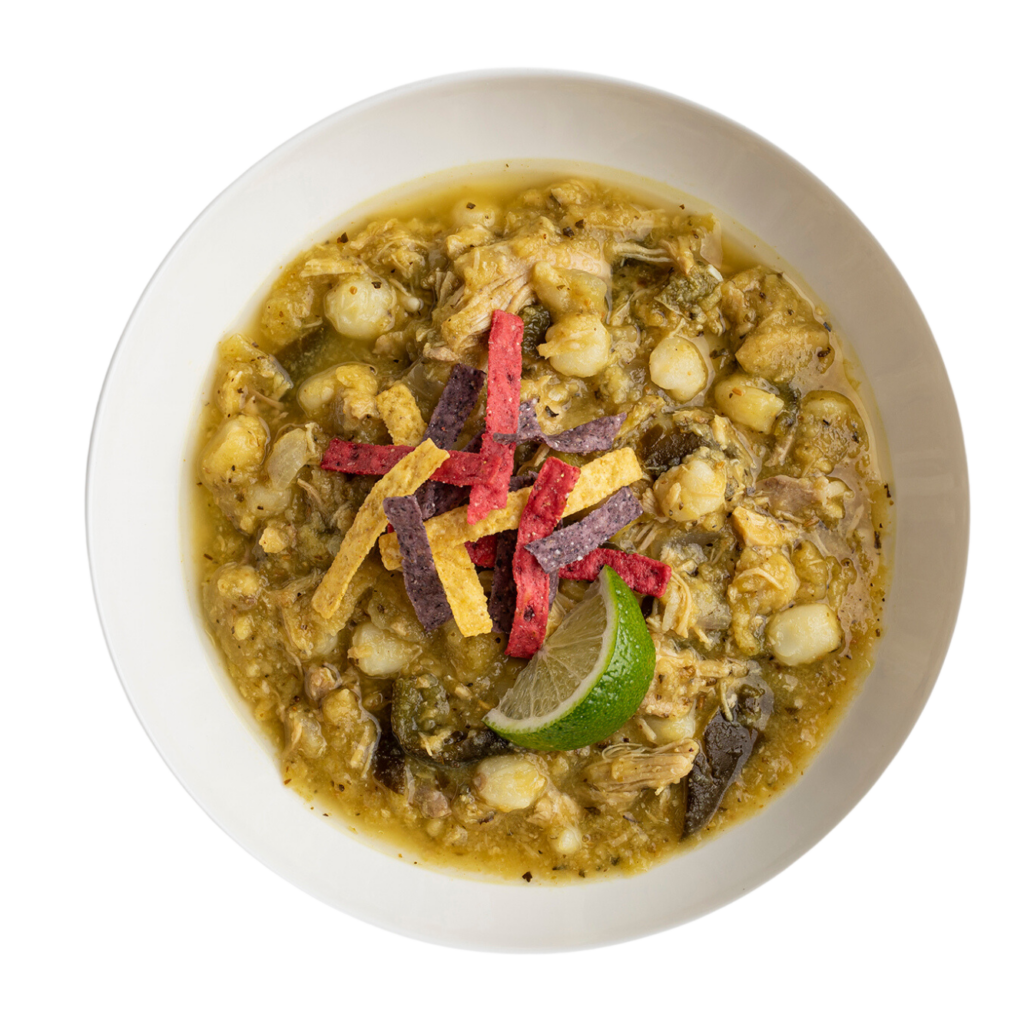 Tomatillo chicken tortilla Soup
Our take on the classic chicken pozole. Made with poblano peppers, without a harsh kick of spice. A smooth and savory delight, you'll only wish you ordered more.
Ingredients: Chicken, garlic, carrots, poblano pepper, tomatillo, corn tortilla, hominy, spices, lime
GF + DF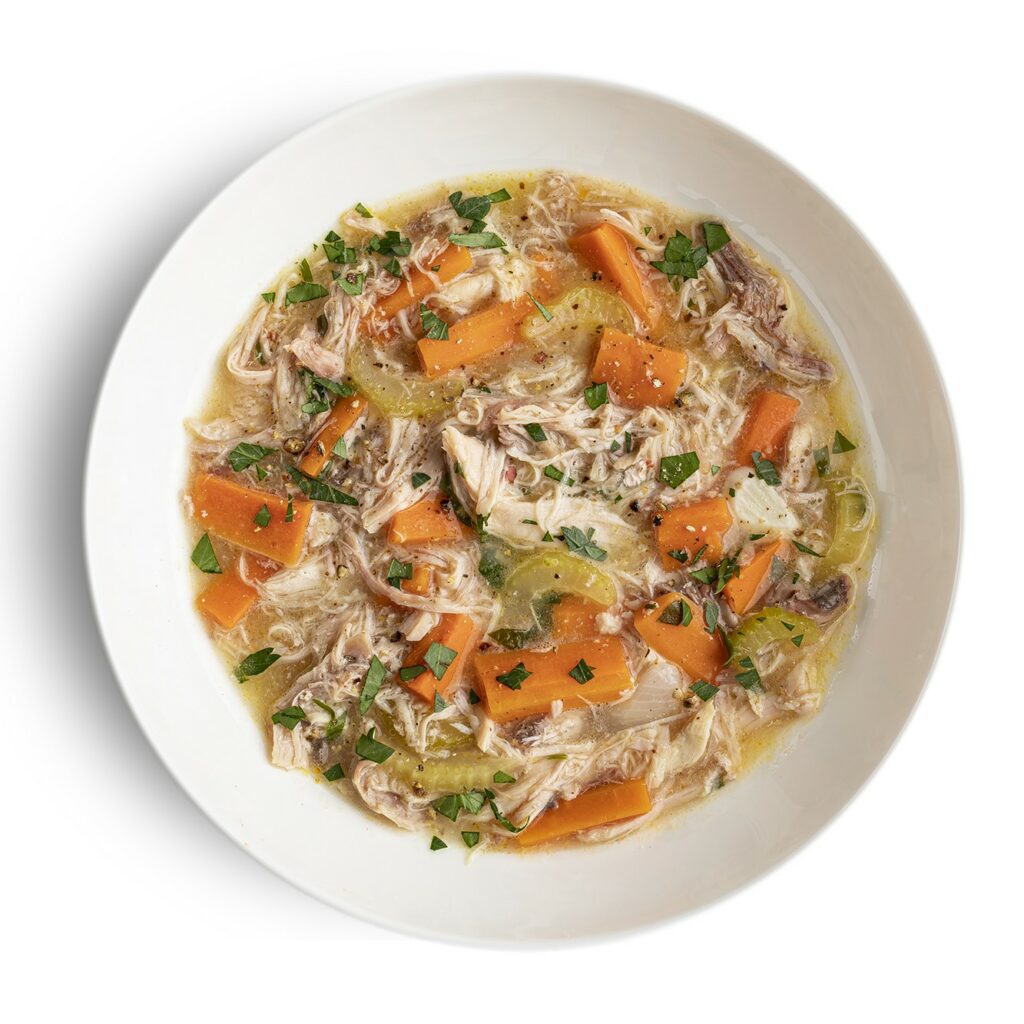 Bubbie's Chicken Soup
Just what the doctor ordered and Bubbie made. This delicious chicken soup with matzoh balls will make you wonder why anyone has ever used noodles.
(GF Optional)-
Ingredients: Chicken, carrots, celery, bay leaf, garlic, salt, white pepper, parsley
DF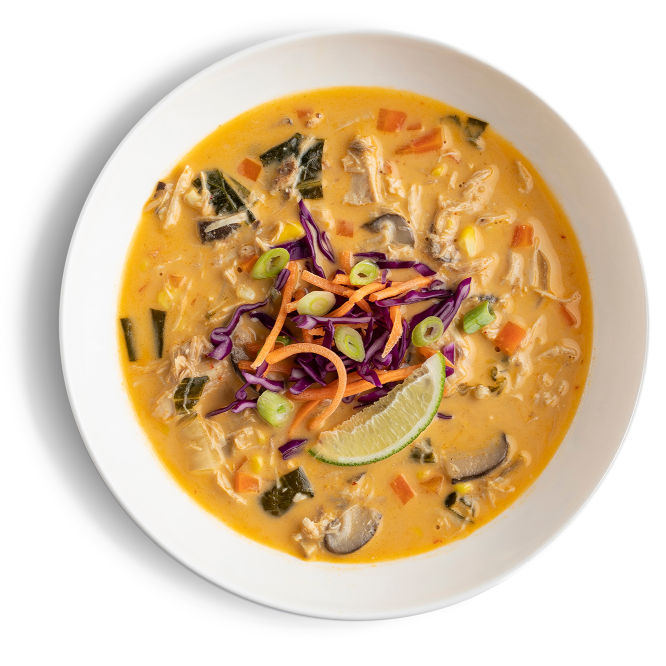 Thai Chicken
A chicken soup that explodes with flavor. Sweet, salty, sour bitter and a bit of Umami make this a perfectly balanced soup.
Ingredients: Chicken, garlic, lemongrass, lime, salt, coconut milk, red curry paste, lime, fish sauce, bok choy, shiitake mushrooms, carrots
Red curry contains shellfish
GF + DF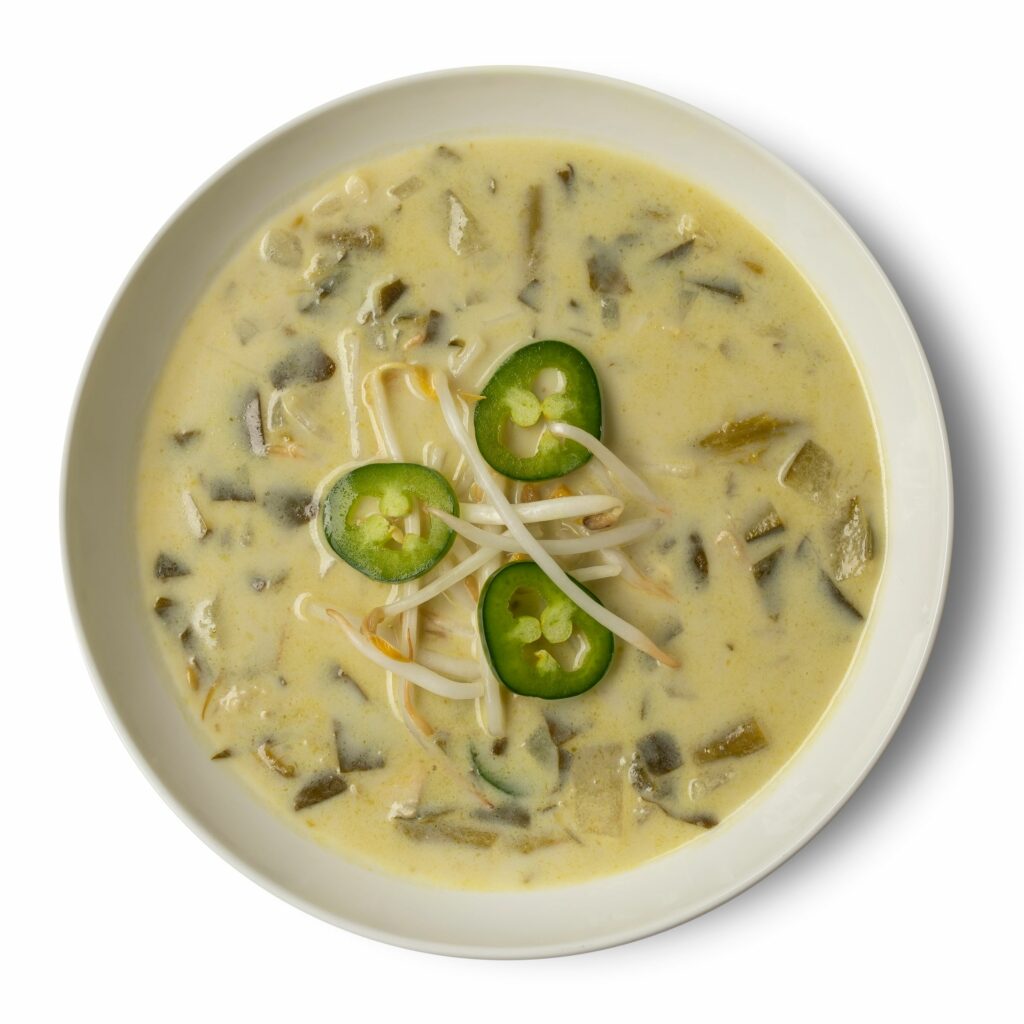 GREEN THAI CHICKEN
How do you make your green vegetables taste good. Here it is! Zucchini, Asparagus and spinach are cooked into a broth that has chicken stock, green curry, coconut milk and jalapeños. The addition of chicken adds protein providing a complete balanced meal that is delicious and nutritious
Ingredients:
Zucchini, asparagus, spinach, green curry, coconut milk, jalapeños, lemongrass, lime juice, fish sauce, chicken
Green curry contains shellfish
GF + DF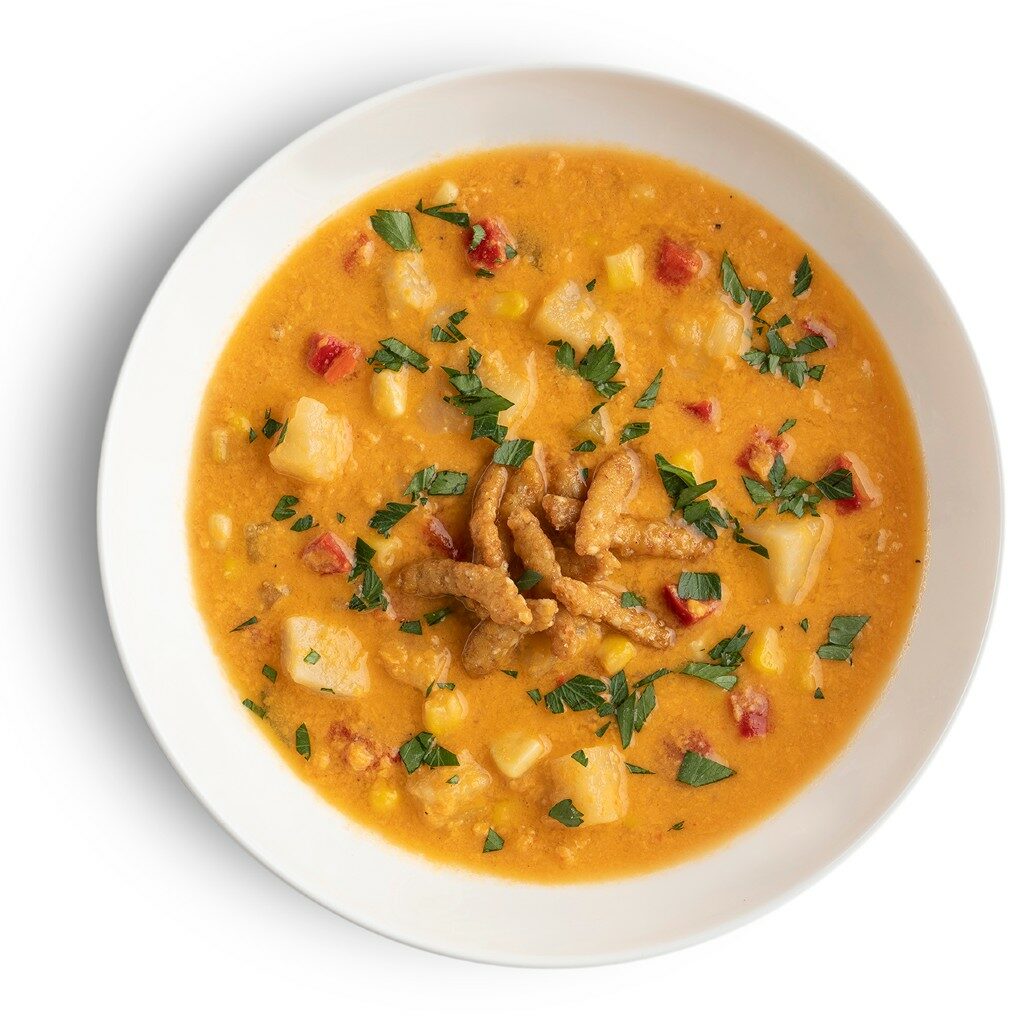 Vegan Corn Chowder
A classic soup with a modern twist. Exchanging cream for coconut milk elevate this soup. The sweetness from the corn and Coconut milk are balanced well with spices and a touch of lime.
Ingredients: Leek, thyme, paprika, salt, potato, corn, coconut milk, black pepper, gluten free flower
V + GF + DF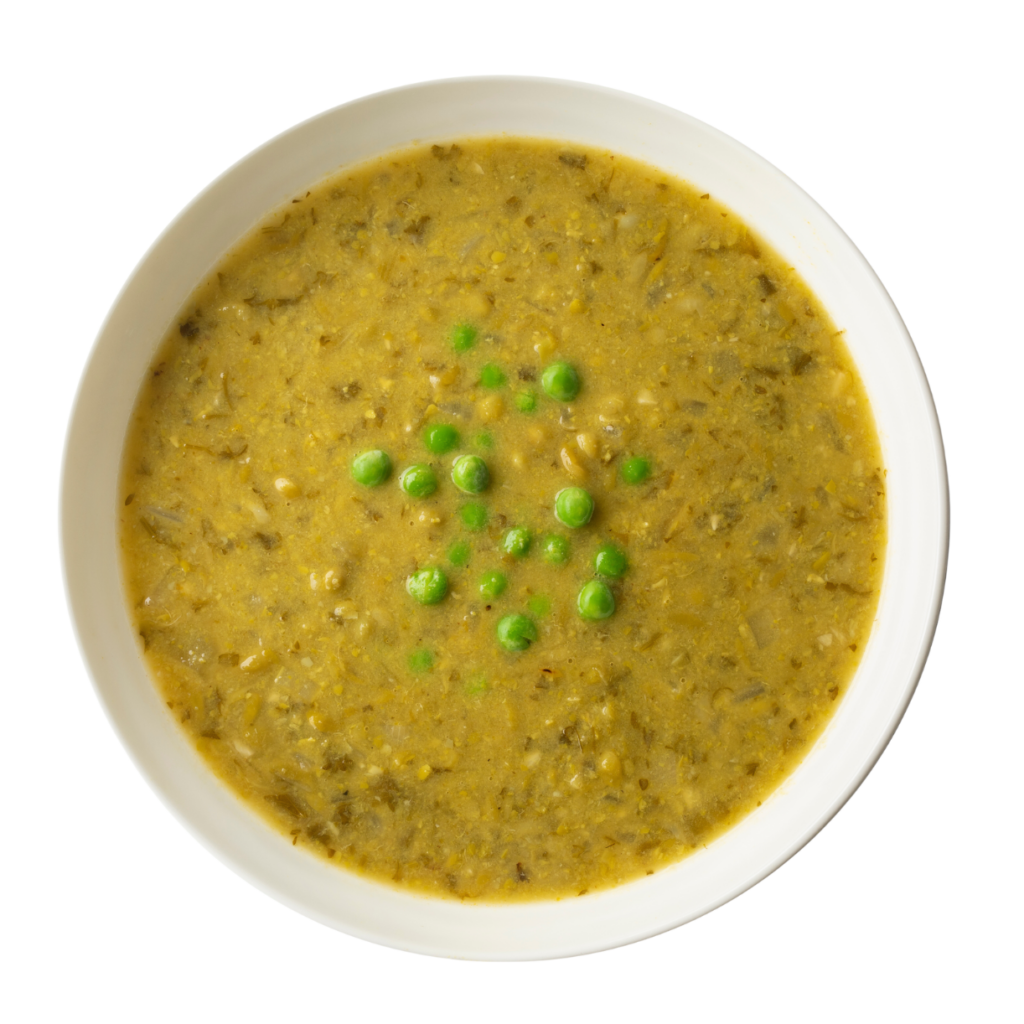 Green Goddess
The essence of health never tasted so good. Asparagus, broccoli, kale, spinach and green peas seasoned with some salt and garlic make for a delicious and nutritious meal.
Ingredients: Asparagus, broccoli, spinach, parsley, kale, celery, onion, garlic, salt, pepper, peas, veggie stock, coconut milk
Contains: Garlic
V + GF + DF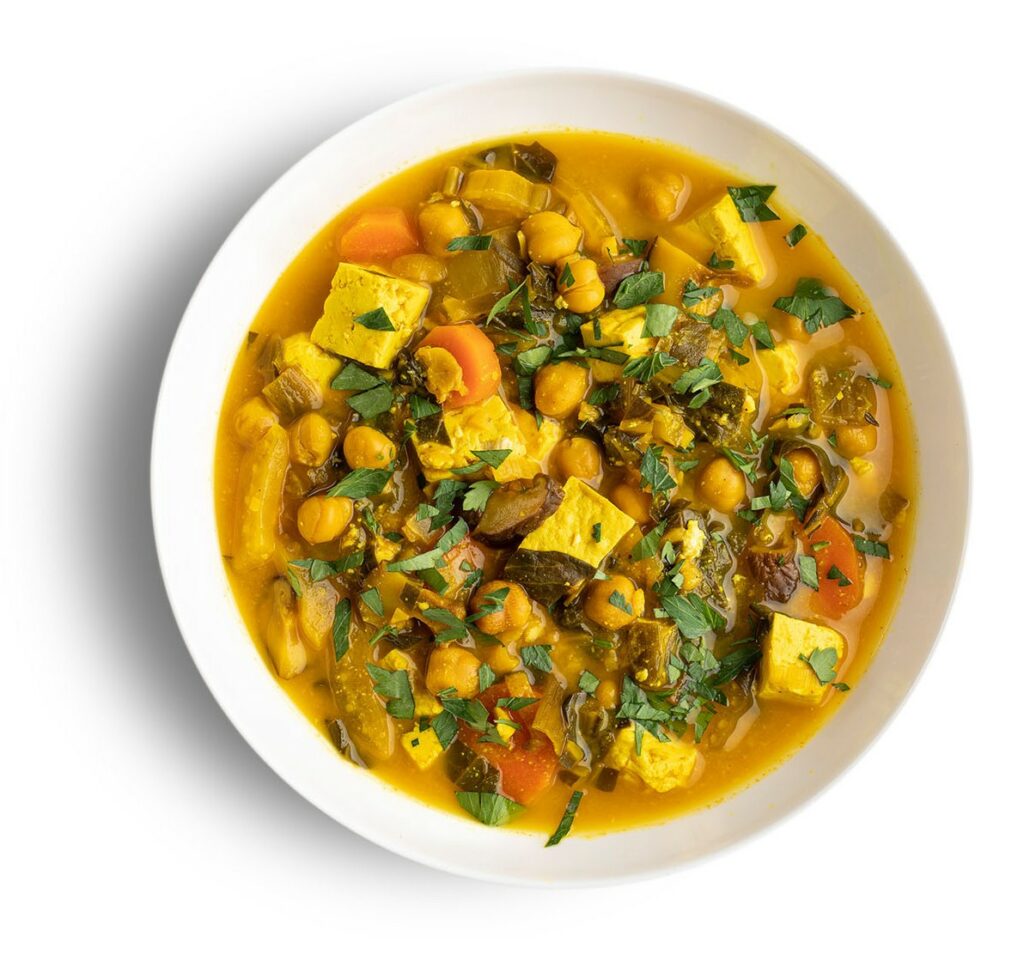 WELLNESS
If Bubbies Chicken soup doesn't work, this soup will do the trick. The turmeric and the mushroom broth are the essential ingredients in this recipe.
Ingredients: Shiitake mushrooms, carrots, ginger, garlic, white miso, turmeric, tamari, bok choy, chickpeas
Contains: Garlic
V + GF + DF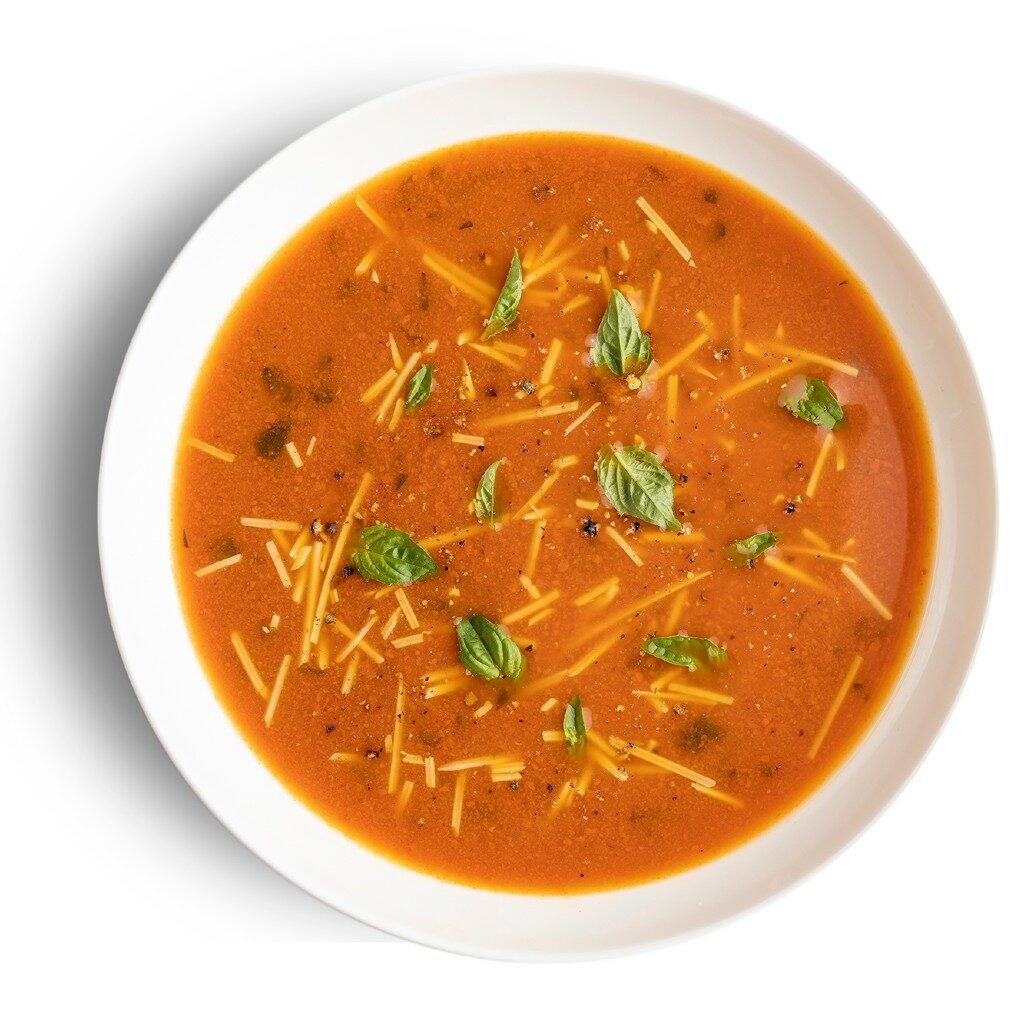 Sun Dried tomato basil
Tomato basil is an American classic. Adding sun-dried tomatoes and a little chili crisp elevate this soup to iconic status. Enjoy!
Ingredients: Sun-dried tomato, onion, garlic, almond milk, whole tomato, salt, pepper, chili crisp, vegetable stock, crushed tomato
Contains: Almond & Garlic
V + GF + DF
Beef Chili
Craving beef? This chili with three different kinds of beef will satisfy it and then some. Simply delicious and hardy. We will put our chili against anyone's.
Ingredients: Beef stew meat, Italian sausage, lean ground beef, poblano pepper, green pepper, sweet paprika, hot paprika, onion, cayenne, cumin, tomatoes, brown sugar, beef stock, black bean
GF + DF
Roasted onion and mushroom
Our take on French Onion Soup is both unique and delicious. The infusion of mushrooms and thyme add both rich and nuanced flavor.
Ingredients: Porcini mushroom, cremini mushroom, portobello mushroom, button mushroom, oyster mushroom, caramelized onion, dry sherry, mushroom stock, thyme
V + GF + DF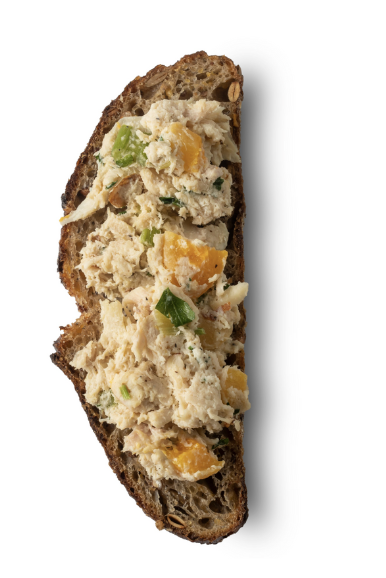 apricot and almond chicken salad
with dried apricot, chicken breast, almonds, celery, scallions, mayo, parsley, orange zest
Contains: Egg
GF + DF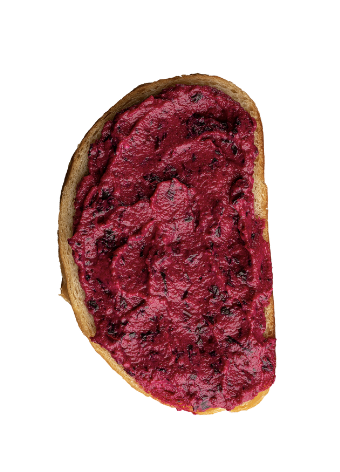 Roasted Beet Hummus
with garbanzo beans, roasted beet, garlic, salt, pepper, za'atar spice, red pepper flakes, tahini, olive oil
V + GF + DF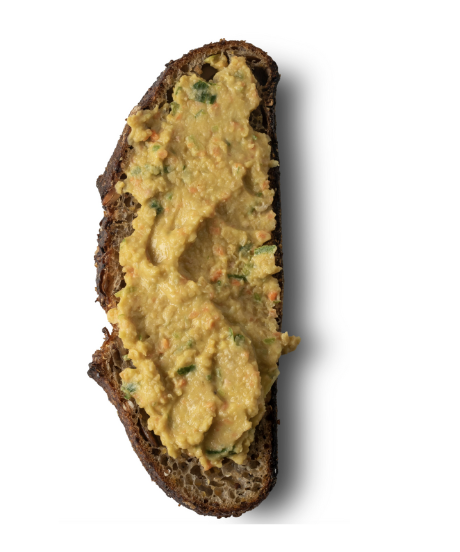 TAPENADE HUMMUS
with chickpeas, lemon, garlic, tahini, Kalamata olives, salt, pepper, parsley, green onions
Contains: Garlic
V + GF + DF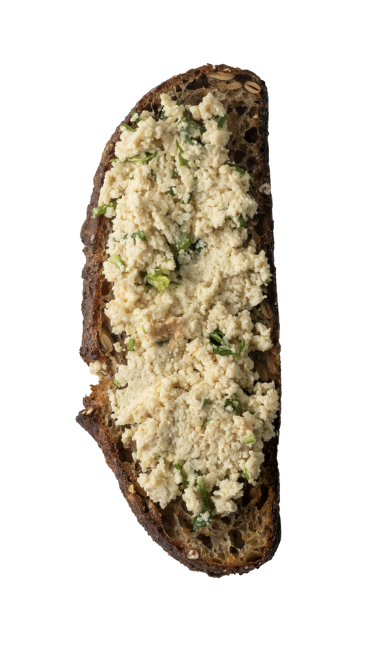 VEGAN RICOTTA
with cashews, tofu, lemon, chickpeas, rosemary, fennel seed, garlic, salt, pepper, nutritional yeast
Contains: Cashew and garlic
V + GF + DF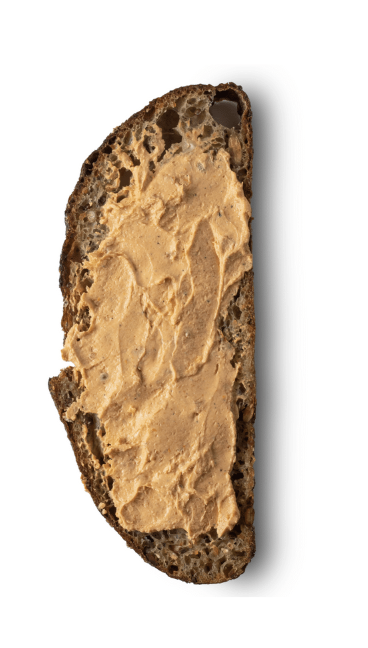 SMoky Goat cheese
with goat cheese, goat milk, paprika, and chipotle spice blend
GF
Contains: Dairy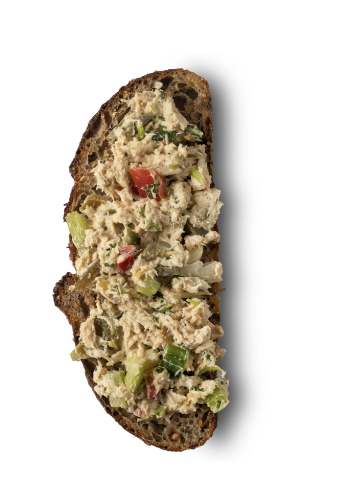 SPicy tuna
with tuna, lime, celery, scallions, red pepper, paprika, salt, pepper, jalapeño, mayo
GF + DF
Contains: Egg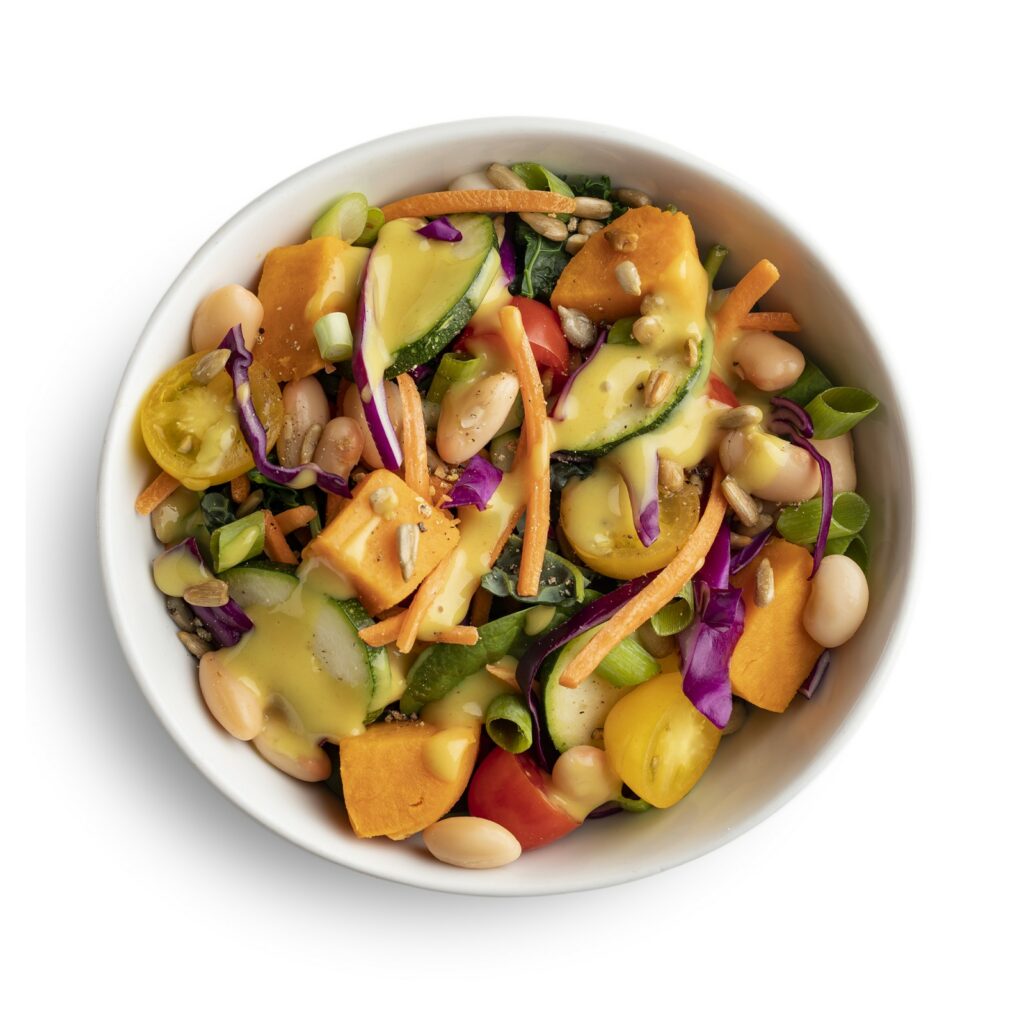 HOUSE Salad
Romaine, butter lettuce, spinach, baby kale, red cabbage, cherry tomatoes, carrots, and pumpkin seeds.
V + GF
ASIAN CHOPPED Salad
White cabbage, red cabbage, red peppers, carrots, sugar snap peas, green onions.
V + GF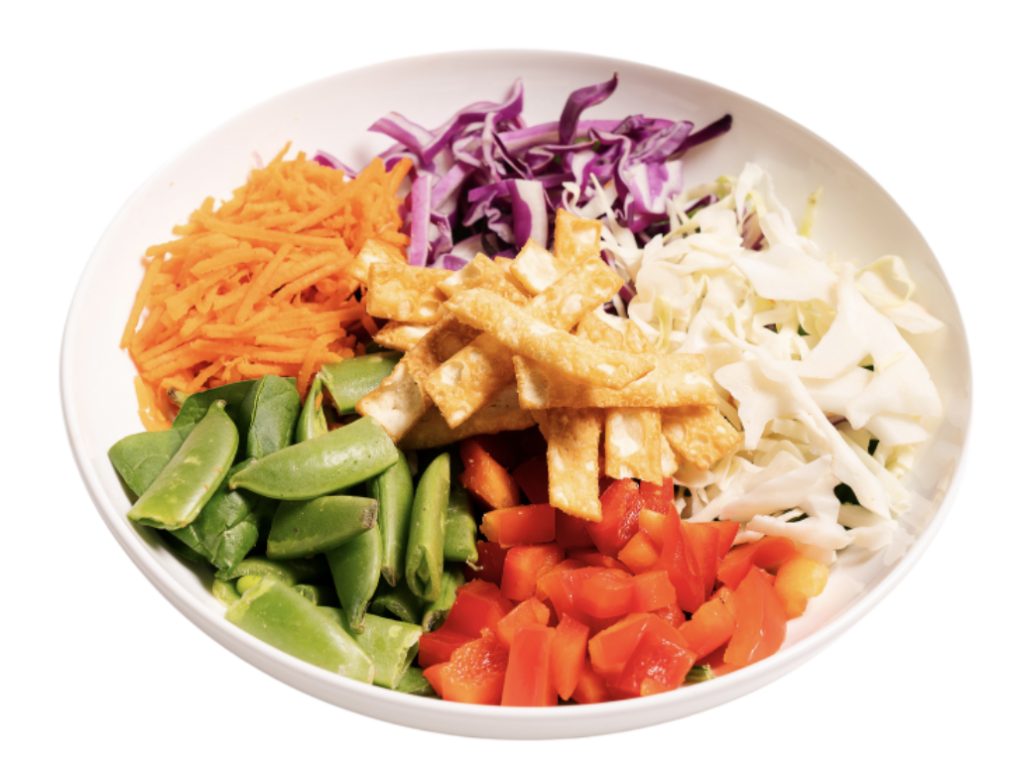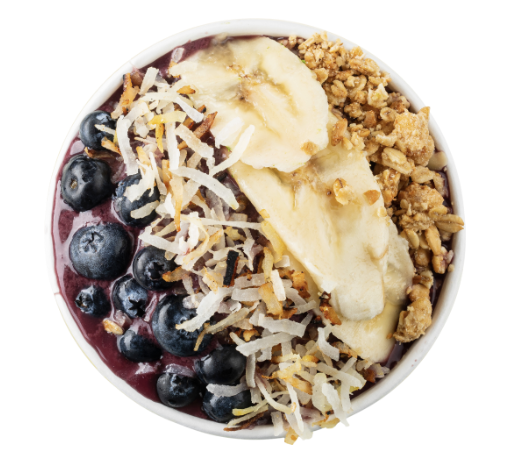 ACAI BERRY BOWL
Blueberry, acai, banana
V + DF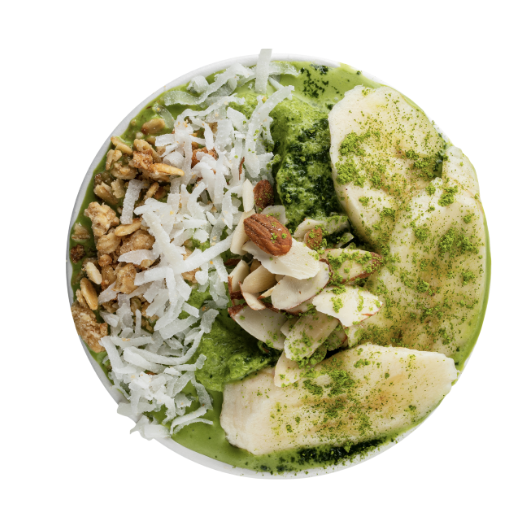 green GODDESS BOWL
Spinach, kale, organic matcha, coconut milk, mango, avocado
V + DF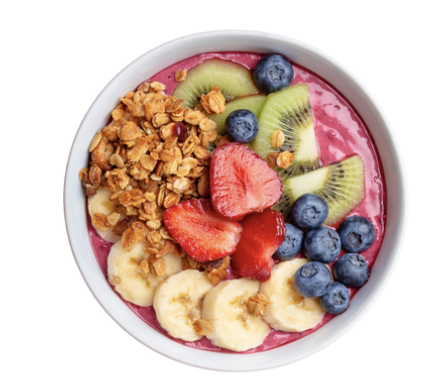 RASPBERRY PEACh BOWL
Raspberry, peach, coconut milk. V + DF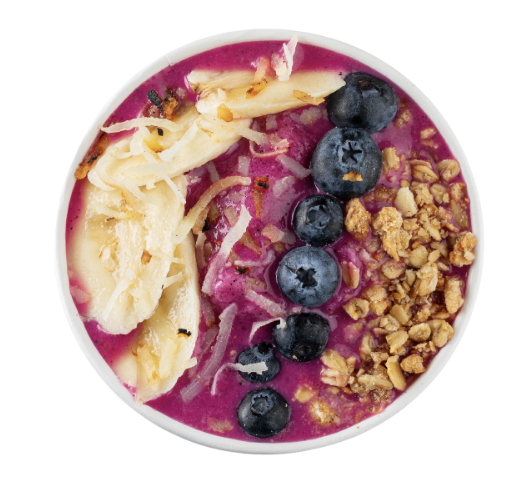 DRAGON FRUIT BOWL
Organic dragon fruit, banana, organic soy milk
V + DF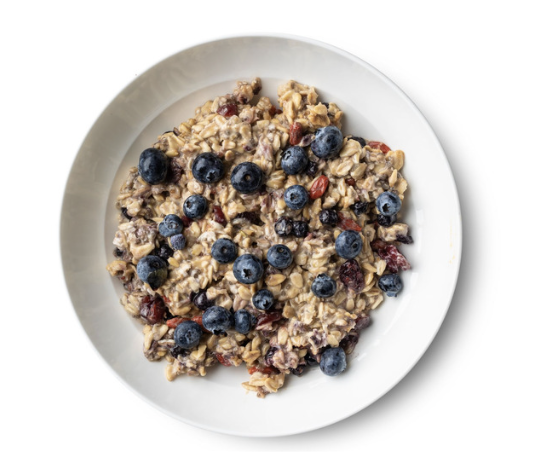 Triple berry overnight oats
Dried cranberries, dried blueberries, goji berries, gluten free rolled oats, almond milk, vanilla extract, organic cane sugar, chia seeds
V + GF + DF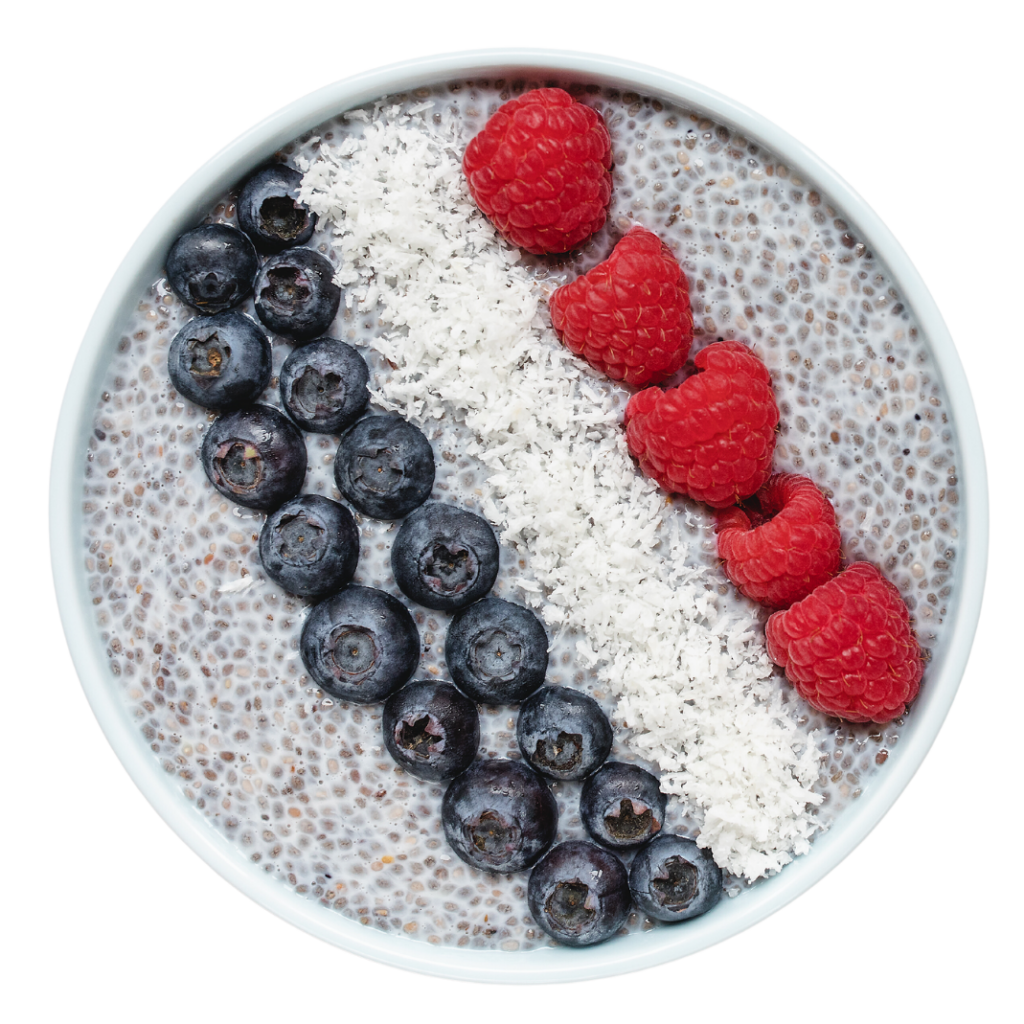 cOconut chia pudding
Coconut milk, blue agave, vanilla, chia seeds
GF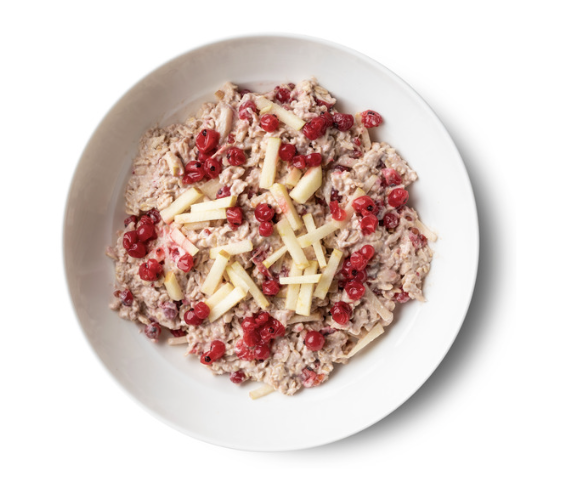 strawberry bircher muesli
Strawberry kefir, gluten free rolled oats, honey, fuji apples, red currants, Greek yogurt, oat milk
GF